Open Hearts, Open Minds, Open Doors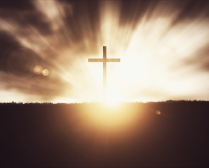 Letter About Church Closing
Hello to you all,
Information about COVID is constantly changing in Wisconsin, Sauk County, and Merrimac. Recent events have led to a decision by the Pastor & Administrative Council of the Merrimac UMC to discontinue in-house worship until further notice.
There are many reasons locally for this decision:
1. Our primary concern is for the health and safety of each individual.
2. We have an older congregation
3. We had our first member recently test positive for Covid 19. Although this person does not attend in house worship, there are some parishioners who have attended worship and have also come in contact with this individual and with each other.
4. Spiritual welfare is our church's main concern, so Pastor Roxi will continue to bring a midweek and Sunday message with music.
With care and concern for your health, safety, and peace of mind,
Your Administrative Council
​
Merrimac United Methodist Church